Lokho John
Vice President, Evidence Evaluation and Consulting, HEOR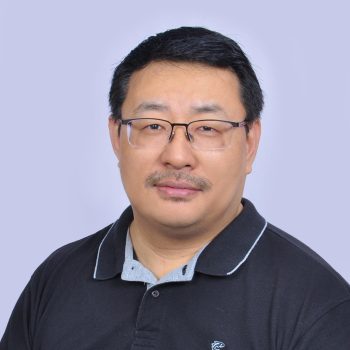 Lokho joined Lumanity in September 2022 as a Vice President, with a remit to support the Evidence Evaluation and Consulting (EEC) team. Before joining Lumanity, Lokho spent 15 years with Novartis, 13 of which he spent in health economics and outcomes research (HEOR) and pricing and market access (PMA), along with a stint in regulatory writing. He brings rich end-to-end HEOR-PMA experience, having supported evidence generation, evidence development and planning and value demonstration across the product lifecycle (Phase IIa or earlier to post-launch).
Lokho brings over 15 years' work experience in supporting global product teams with research that supports the identification of reimbursable target product profile, access and price scenario development and planning, access evidence planning, evidence review and access evidence development, and targeted stakeholder value articulation. He has experience working in global, integrated cross-functional product teams collaborating to bring a product to market. He has worked with internal clients to bring the HEOR-PMA voice to global product/brand teams, including assessments that inform "go/no go" decisions at key product development milestones. Lokho has experience assessing early assets for in-licensing/acquisition opportunities through the evaluation of commercial opportunities (access/pricing), scientific (HEOR) competitiveness, and therapeutic area portfolio fitment. He has worked across oncology, general pharmaceuticals (non-oncologics), cell and gene therapies, and biosimilars.
On the leadership front, Lokho has experience building teams that deliver business goals and has led teams through organizational restructurings and change management initiatives.
Lokho is a physician by training, receiving his MBBS from Pune University, and has an MBA from the Indian School of Business. He reports into Manpreet Sidhu, Chief Practice Officer, Value Demonstration & EEC.