Pascale Witz
MSc, MBA
Founder and President of PWH Advisors LLC, and Chairwoman of RTI Surgical, Inc.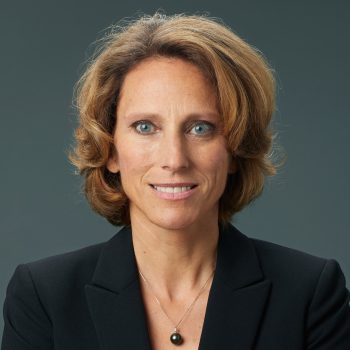 Pascale Witz is the Founder and President of PWH Advisors LLC, and Chairwoman of RTI Surgical, Inc. She currently serves on the board of Fresenius Medical Care, Horizon Therapeutics, Perkin Elmer, Regulus Therapeutics, as well as other privately held or not-for-profit organizations.
Pascale was previously Executive Vice President Pharma Divisions, and Executive Vice President, Diabetes and Cardiovascular, at Sanofi, serving on the Executive Committee of the company. Before that, she was President and CEO, GE Pharmaceutical Diagnostics (ex- Amersham).
A former CEO and EVP with over 30 years of successful leadership experience in growing and developing companies in Pharma, Biotech, MedTech, Diagnostics, and HealthTech, Pascale leverages her track record of operational excellence combined with proven strategic skills to advise CEOs of life sciences companies in their value creation journey.
Pascale is a recognized thought leader who has shaped new industry trends such as setting up the first joint venture between a pharma and a tech company (Sanofi and Verily) to improve health outcomes for patients suffering from chronic diseases. In 2021, she authored a book ("Tech: The Healthcare Revolution") to explain in simple terms how tech accelerates medical innovation, and how AI, ML, and big data analytics enable better and faster innovation in medical research, and will transform patient management and patient's engagement, to deliver better health outcomes.
Pascale is a Chevalier de la Légion d'Honneur (Knight of Honor, the highest French distinction), and she was on the top 20 of the famous Fortune's Most Powerful Women List in 2014 and 2015.
Pascale graduated with a MSc in Biochemistry Engineering from INSA Lyon, and an MBA from Insead.