Somali Misra Burgess
PhD
Vice President, Patient-Centered Outcomes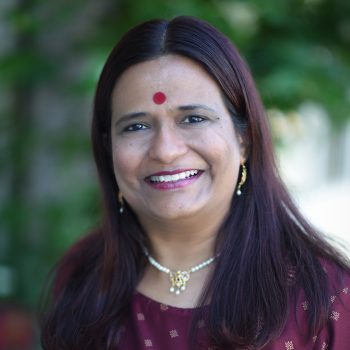 As a Vice President at Lumanity, Somali draws from her almost 20 years of consulting experience and 3 years of pharmaceutical industry experience to provide clients with appropriate clinical outcome assessment (COA)-related solutions.
Before joining Lumanity, Somali was a Vice President at Endpoint Outcomes (acquired by Lumanity in 2022), leading patient-centric research. Other positions Somali has held include Senior Research Scientist in the Patient-Centered Research team at Evidera; Senior Director and PRO Thought Leader at Xcenda; CEO and Research Director at Strategic Outcomes Services, a boutique consulting company that specialized in the development, validation, and evaluation of COAs and regulatory strategy; Vice President in the Endpoint Development and Outcomes Assessment group at Adelphi Values; and Director in the GHEOR division at Allergan heading up the products/indications in Allergan Medical, Health, and Medical Dermatology.
Somali has extensive experience developing and demonstrating value arguments for new and existing products/indications, COA evaluations, questionnaire development and validation, endpoint development, patient-centric research, and global regulatory strategies and submissions. Her therapeutic areas of expertise include, but are not limited to, aesthetic indications, gastrointestinal conditions, medical dermatology, ophthalmology, respiratory conditions, and urology. Somali also has experience conducting studies in the Asia-Pacific region countries, developing regulatory strategies and supporting submissions to Asia-Pacific regulatory agencies.
Somali has a PhD in Pharmacoeconomics and Outcomes research from the College of Pharmacy, University of Georgia. She is a member of the Professional Society for Health Economics and Outcomes Research (ISPOR) and the International Society for Quality of Life Research (ISOQOL).