Brooke Witherspoon
Senior Director of Research and Operations, Patient-Centered Outcomes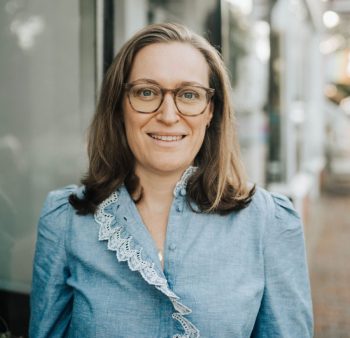 Brooke became a senior director on the Patient-Centered Outcomes team at Lumanity in 2022 following the acquisition of Endpoint Outcomes, where she was Senior Director of Research and Operations. As part of her research role at Endpoint Outcomes, Brooke was responsible for conducting qualitative research studies to develop clinical outcome assessments to be used as novel endpoints in clinical trials to support labeling claims. In addition to conducting qualitative research, Brooke has experience developing US Food and Drug Administration (FDA) and European Medicines Agency (EMA) dossiers, attending FDA meetings, and navigating the FDA's Drug Development Tool Qualification process. Brooke has worked across a variety of therapeutic areas, with a concentration in gastroenterology and dermatology.
Previously, Brooke worked at Ironwood Pharmaceuticals and was responsible for developing and implementing the patient-reported outcomes strategy in primarily gastrointestinal diseases. In addition to industry work, Brooke held various positions, including Research Manager, at Adelphi (Mapi) Values where she developed study protocols, performed literature reviews, conducted patient interviews, analyzed qualitative data, developed reports and wrote regulatory dossiers. Brooke has over a decade's experience working in this field.
Brooke received a Bachelor of Arts in Psychology from Bates College in Lewiston, Maine.