Harriet Pittard
Research Executive, Insight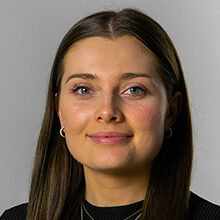 Harriet is part of the Insight EU team at Lumanity (formerly Cello Health) and supports the set up, project management, research, and writing of reports, conduction of interviews, and delivering reports to clients.
Harriet previously worked for two years in the company's social media listening (SML) team before moving to her current position. In her current role, Harriet uses qualitative research methodologies in the execution of her projects.
Harriet graduated from Royal Holloway University with a bachelor's degree in Sociology and Criminology.