Karen Tountas
PhD
Vice President, Program and Account Management, Medical Affairs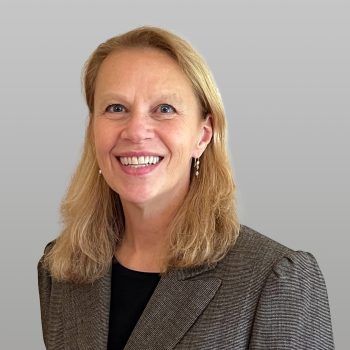 Karen Tountas joined Lumanity to guide the PMO division and strategically integrate innovative technical solutions into medical affairs programs. Karen's extensive program management experience, strategic expertise, and leadership will not only drive execution of deliverables in an aligned and integrated manner across functions but will also enable high-functioning teams and accelerate growth.
Scientifically, Karen is a generalist and brings 40 years of experience from across industry, academic, and non-profit sectors, which includes nearly 20 years of direct program management of research programs in cancer, infectious diseases, inflammation, neurobiology, nutrition, and others. She enjoys leading highly collaborative efforts, and understands research and development processes, the importance of ethical conduct, and the value that stakeholder engagement brings to facilitate programmatic success.
Before joining Lumanity, Karen spent part of her career at the Foundation for the National Institutes of Health managing international research programs and consortia. She has collaborated with major international players including the World Health Organization, the African Union, and the European Commission. In 2020, Karen played a key role in a critical SARS-CoV2 initiative, ACTIV (Accelerating COVID-19 Therapeutic Interventions and Vaccines), a public-private partnership led by the US National Institutes of Health. She facilitated and guided the development of important solutions and resources used by ACTIV clinical trial teams to initiate approved clinical protocols quickly and efficiently. Karen was recognized in 2021 for this work and received an NIH Director's Award and an NCATS Director's Award.
Karen holds a PhD in Microbiology from the University of Virginia, an MA in Biology from Mount Holyoke College, and a BA in Zoology from the University of Maine at Orono.