Engage:
HCP omni-channel tracking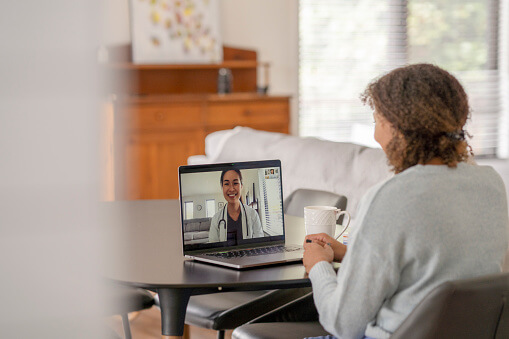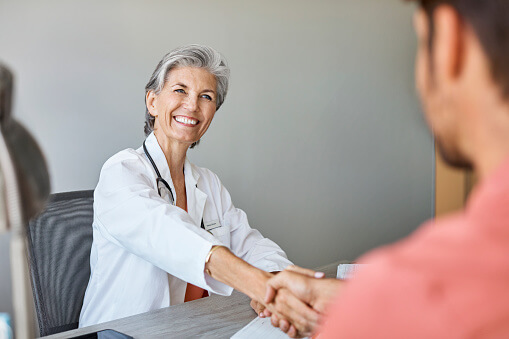 Insight-led reporting of HCP channel use, perceptions, and unmet needs
Reveal HCP perceptions of the value, trustworthiness, engagement, and satisfaction of the channels they use with insight-led reporting that goes beyond solely focusing on frequency and utilization metrics. Engage can help you uncover what HCPs see as unmet needs when searching for reliable information, how pharma companies are viewed in their engagements with HCPs, and who offers 'gold standard' engagements.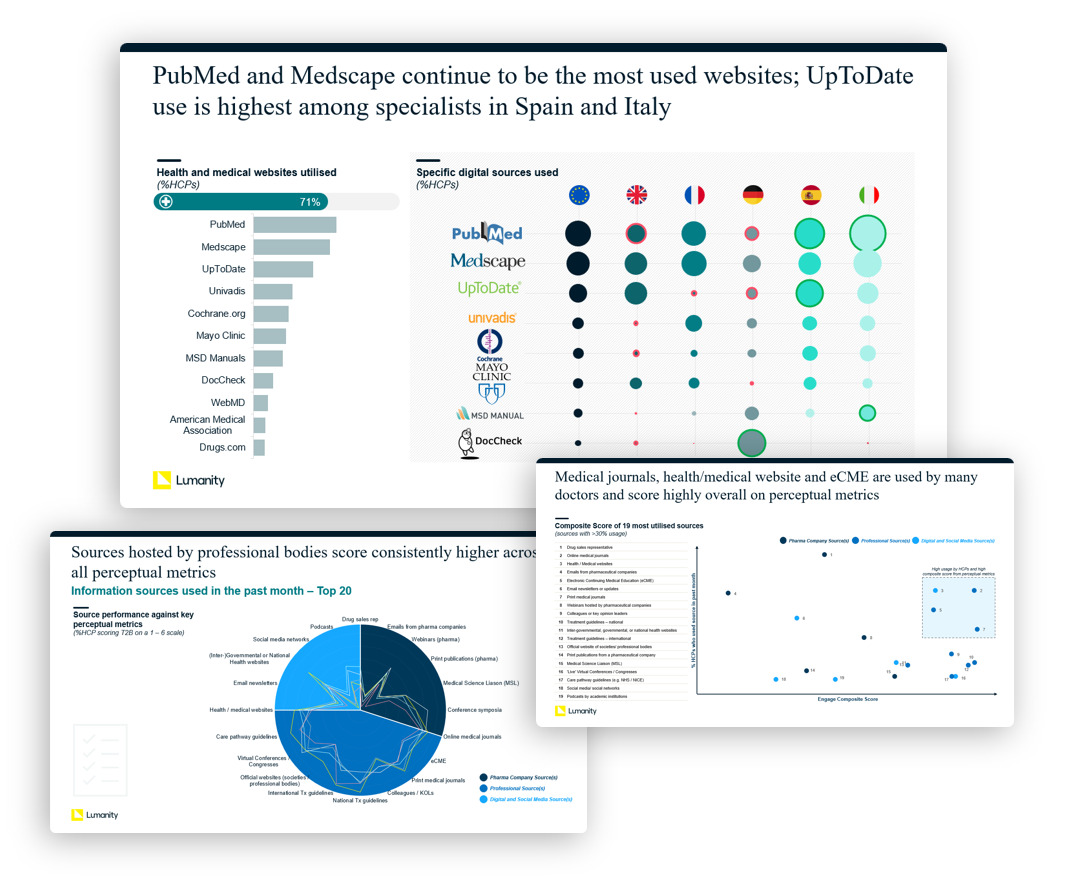 Available reports
Uncover how can you best engage with your customers by understanding HCPs' information-seeking habits across the EU5 and US (other markets available on demand). Contact us for more information on one of our recent Engage reports or to discuss how Engage can help your upcoming customer engagement and omni-channel plans with other HCPs.
Rheumatology Report: Who prefers to source information through digital channels vs. the more traditional routes?
Oncology Report: A robust sample with the ability to deep dive into tumor specific treaters.
Dermatology Report: To what extent are post-pandemic face-to-face interactions returning?