Meet with Our Experts at Booth X3-305
Lumanity is proud to be taking part at ISPOR Europe 2022, the leading health economics and outcomes research (HEOR) conference. ISPOR brings together global HEOR leaders, policy makers, regulators, researchers, academics, payers, patients, and patient groups under one roof to network and discuss and debate this year's topic 'Collaborating Across Borders: Building & Using Evidence to Enable Access'.
Stop by our booth to meet our experts in person, discuss your upcoming projects needs with our team, and meet with our talent specialists to find out about the many exciting opportunities to join us and develop your career at Lumanity. Our experts will be presenting workshops, posters and presentations at the conference – you can find full details of these sessions below.

Our Experts
Our health economists, researchers, statisticians and other HEOR experts will be at the Lumanity booth to discuss your needs. Below are just some of the team attending this year's conference.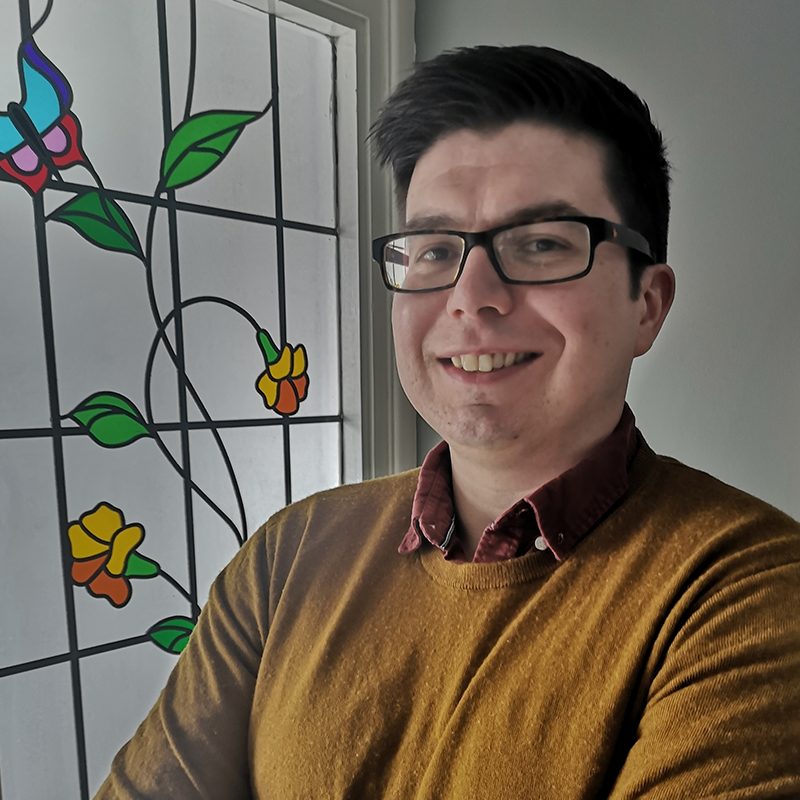 Director,
HTA & Value Communications
Short Course
Sunday, 6 November | 08:00 – 12:00 (CET) | In-person
Health Economic Modeling in R: A Hands-on Introduction
In this hands-on introductory workshop, Lumanity's Rose Hart joins Gianluca Baio, University College London, Felicity Lamrock, Queens University Belfast, and Howard Thom, University of Bristol, to explore the use of R for health economic modelling in the context of health economics and outcomes research (HEOR).
Workshops
Monday, 7 November | 13.30 – 14.30 (CET) | In-person
W6 | Technical Support Document (TSD) 20 in Action — What to Consider When Using Multivariate Meta- or Network Meta-Analyses (NMA) to Support HTA Oncology Submission
Lumanity's Miranda Cooper joins the discussion on multivariate meta-analysis (MA) or NMA methods outlined in NICE TSD 20 and how they can be used to cohesively analyse the relative efficacy of a treatment for two or more correlated endpoints.
Tuesday, 8 November | 13.30 – 14.30 (CET) | Virtual
Advanced Forecasting: Incorporating External Data within Survival Extrapolations
A discussion on new methods of using external data to improve survival extrapolations, using case studies as examples.
HEOR Theatre
Monday, 7 November | 14.45 – 15.15 (CET) | In-person
EU Joint Clinical Assessments: What Happens When Gold-Standard Evidence is Out of Reach?
In this HEOR theatre, our experts explore Regulation (EU) 2021/2282, published in December 2021, which aims to harmonize health technology assessment (HTA) across the European Union by launching the EU-wide Joint Clinical Assessment (JCA). Our experts will discuss what changes and challenges this new regulation may bring to manufactures developing health technology assessments, particularly for innovative technologies and rare diseases.
Issue Panel
Tuesday, 8 November | 16.30 – 17.30 (CET) | In-person
Treating the Family and Not the Individual- How Can We Capture Burden and Quality of Life for Familial Carers of Those with Life Limiting Illness?
The panel will discuss whether there is any case to include wider carer considerations in HTA and, if they are included, the appropriate ways in which it might be done. Lumanity's Ron Akehurst, will moderate the session and pose questions to the panel.
Posters
Monday, 7 November | 10.00 – 13.15 (CET) | In-person
Evolving Landscapes for Advanced Therapy Medicinal Products (ATMPs): Access in the US, UK & EU
Smith M, Matthijsse S.
Cost-Effectiveness of Cannabidiol Add-on Therapy Versus Placebo for the Treatment of Seizures in Tuberous Sclerosis Complex
Bowditch S, Burke C, Crossan C, Hemstock M, Tyas E, Lee D
Monday, 7 November | 15.00 – 18.15 (CET) | In-person
Application of the Target Trial Framework for Estimating Comparative Effectiveness Using Real-World Data – A Systematic Review
Rex S, Chang JY, Bradburn M, Akehurst R, Latimer N.
Monday, 7 November | 15.00 – 18.15 (CET) | Virtual
Development of Conceptual Frameworks and Patient-Reported Outcome Measures in Glycogen Storage Disease Type Ia (GSDIa)
Butler J, Theodore-Oklota C, Egan S, Evans C.
Development of Conceptual Frameworks and PRO Measures in Ornithine Transcarbamylase Deficiency
Dress A, Butler J, Theodore-Oklota C, Egan S, Evans C.

Economic Burden of Malignant Pleural Mesothelioma in Europe: A Systematic Literature Review
Verma R, Mittal R, Mazhar M, Ahuja A.
Patient Experiences Before and After Enfortumab Vedotin Neoadjuvant Treatment in Cisplatin-Ineligible Muscle-Invasive Bladder Cancer
Flaig T, Hepp Z, Narayanan S, Whyte J, Johnson N, Matsuda T, Hoimes C.
Tuesday, 8 November | 10.00 am – 13.15 (CET) | In-person
Exploring the Effect of Different Patient Entry Intervals on Budget Impact Estimations
Neves C, Kasle A, van Keep M, Matthijsse S.
Symptom Burden and Its Impact on Daily Living with Idiopathic Multicentric Castleman's Disease: Development and Psychometric Validation of a Bespoke International Patient and Caregiver Survey
Franklin M, Jones E, Shupo F, Mason N, Wayi-Wayi G, Zibelnik N, Repasky M, Mukherjee S, Brazier JE.

Tuesday, 8 November | 15.00 – 18.15 (CET) | In-person
A Distributional Cost-Effectiveness Analysis of Screening Strategies for Ovarian Cancer
Brook E, McNamara S, Hardern C, Metry A.
Indirect Comparison of Efficacy and Safety for Aumolertinib vs Osimertinib in Patients with EGFR-Mutant Non-Small Cell Lung Cancer (NSCLC)
Stergiopoulos S, King S, Curtis M, Dillon SA, Akehurst R, Lee D, Guelfucci F, Ngami A, Bianic F, Li Y, Ma X, Ali S, Miller VA, Popat S.
A Targeted Literature Review Exploring Surrogacy Relationships between Estimated Glomerular Filtration Rate (EGFR) and Left Ventricular Mass Index (LVMI) in Clinical Events in Fabry Disease
Stevenson A, Stork R, Gaffney S, Haycroft B, Morgan P.
Cost-Effectiveness of Pembrolizumab Monotherapy for First-Line Treatment in Adult Patients with Microsatellite Instability High/Mismatch Repair-Deficient Metastatic Colorectal Cancer from a French Perspective
Aguiar-Ibáñez R, Cagnan L, Bensimon L, Mamane C, Lebbink E, Crossan C, Tougeron D, De la Fouchardière C, Amonkar M.

Tuesday, 8 November | 15.00 – 18.15 (CET) | Virtual
Development of a Patient-Reported Outcome Measure in Wilson Disease
Dress A, Theodore-Oklota C, Malkus B, Egan S, Umakanth S, Evans C.
Work Productivity Loss Among Women with Menopausal Symptoms: A Systematic Literature Review
Filonenko A, Haberland C, Prosche A, Bolling KR, Gerlinger C, Britton J, Taneja A, Harchand S, Jindal S.
Wednesday, 9 November | 09:00 – 12:30 (CET) | In-person
The Optimized Patient Treatment Initiative (OPT-IN): Choosing the Right Therapy, for the Right Patient, at the Right Time
Alulis-Nielsen S, Hassan F, Lee JM, Secchi O, Francesa Morel PC, Church E, Hart R.
Wednesday, 9 November | 09:00 – 12:30 (CET) | Virtual
A Systematic Literature Review (SLR) of Clinical Practice Guidelines (CPGS) and Real-World Treatment Patterns in Metastatic Gastrointestinal Stromal Tumours (MGISTS) in Europe
Mittal R, Aggarwal T, Verma R, Ahuja A.
Economic Burden of Patients with Glioblastoma in Key Five European Countries: A Systematic Review
Azad M, Joshi H, Mittal R, Ahuja A.
Economic Evaluation of C5 Inhibitors in Patients with Paroxysmal Nocturnal Haemoglobinuria – Systematic Literature Review
Madan T, Jindal S, Garg J, Saharia P.
Real World Evidence in Multiple Sclerosis (MS): HTA Decision-Making Influencer or Not?
Nanda S, Jindal S, Rohilla A, Mahajan S, Saharia P.
Contact Us
"*" indicates required fields