Episode 14 of the Medical Affairs Unscripted podcast series
During this episode of our Medical Affairs unscripted podcast, Dr. Crowley-Nowick speaks with Dr. Robin Winter-Sperry, Former Global Field Based Medical Lead at Ipsen Biopharmaceuticals. The conversation covers:
What Field Based Medical entails and the roles of Medical Science Liaisons and Field Medical Directors across the globe
What skills are required of field based medical teams today and what the future holds
The unique requirements of those managing a field based medical team
How training can vary significantly across different regions
How to measure the value of field based medical teams both internally and externally
Do we have clear roles and responsibilities across, not just with the MSLs, but with other colleagues in the field because that can be very confusing to the healthcare providers. Are we clear about who they are, what they do, when they do it, and how they do it? What are the goals of the MSL? Are they really well delineated? Who are the thought leaders? Why are they seeing these people? What are the tactical implementations that they're doing in order to support the strategic goals? Do they have key scientific listening points and what information are they bringing in around those strategic scientific key listening points. So those are also further ways of demonstrating value, its value against strategy.

Robin Winter-Sperry, MD
Hosted by Dr Peggy Crowley-Nowick, in Medical Affairs Unscripted we explore a range of topics related to the strategic role of medical affairs from the perspective of industry experts. Through these conversations with our guests we will share first hand experience to provide the listener with insights and knowledge about the evolving role of medical affairs.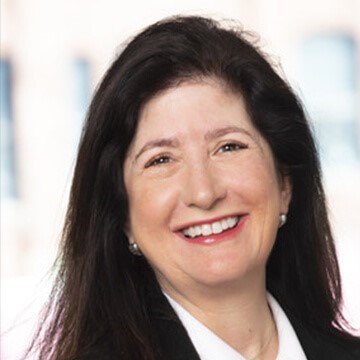 Episode guest
Robin Winter-Sperry, MD
Former Global Field Based Medical Lead at Ipsen Biopharmaceuticals