Episode 15 of the Medical Affairs Unscripted podcast series.
Defining metrics and KPIs for demonstration of value is a significant challenge for leaders in Medical Affairs. During this episode of Medical Affairs Unscripted, Dr. Crowley-Nowick speaks with Dr. Randy Krauss, Head of Metrics, Analytics, and Performance in Global Clinical Operations at Merck.

This stimulating discussion about measurements and value in a more effective way highlights the key ideas, lessons learned, and recommendations that have come from Dr. Krauss's work in clinical operations and how they can be translated into the Medical Affairs space.
I always think about getting into the elevator with a senior leader and they say "How is your group performing?" And usually what you get, or could get, is "we just completed this activity, started this trial, finalized this…" or "we've submitted — I don't know, pick a number — 20 regulatory documents this year." That's … not about metrics at all, it's about a particular thing you want to talk about or it's about how much you did. It's not how well you did it, right? And that to me is the big difference between a tracking metric and a performance metric.

Randy Krauss
Hosted by Dr Peggy Crowley-Nowick, in Medical Affairs Unscripted we explore a range of topics related to the strategic role of medical affairs from the perspective of industry experts. Through these conversations with our guests we will share first hand experience to provide the listener with insights and knowledge about the evolving role of medical affairs.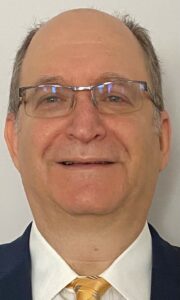 Episode guest
Dr. Randy Krauss
Head of Metrics, Analytics, and Performance in Global Clinical Operations at Merck